Purchase Now!
Time-limited Discount
Expires January 20, 2021 07:59 PST
Buy now and get 74% off
Cartoon Animator 4 PRO for Windows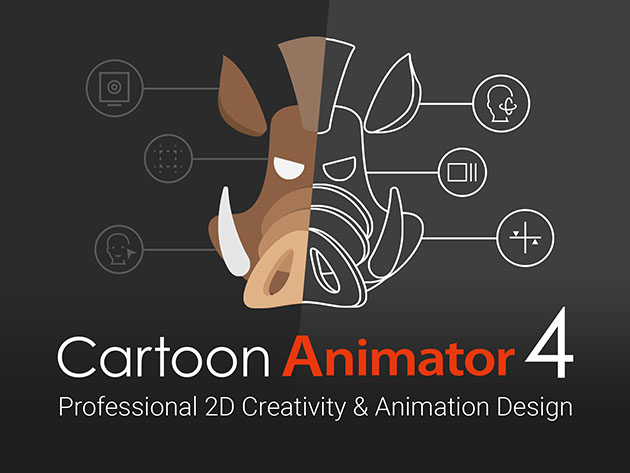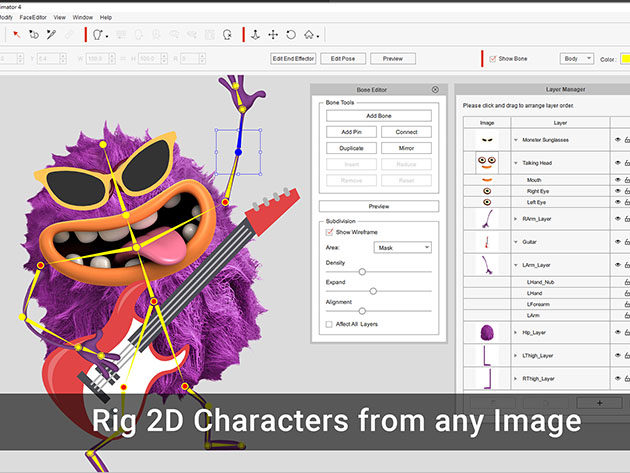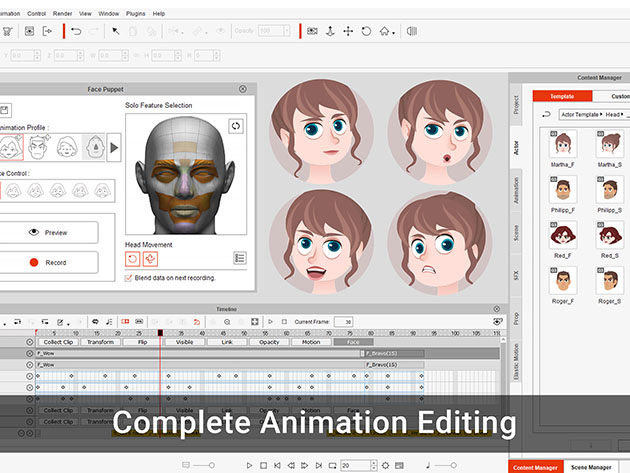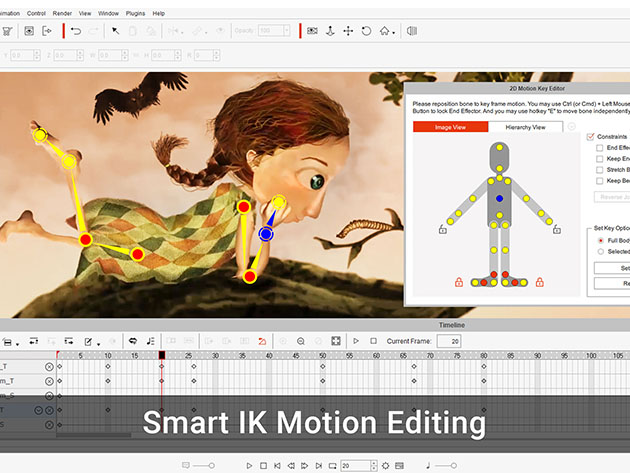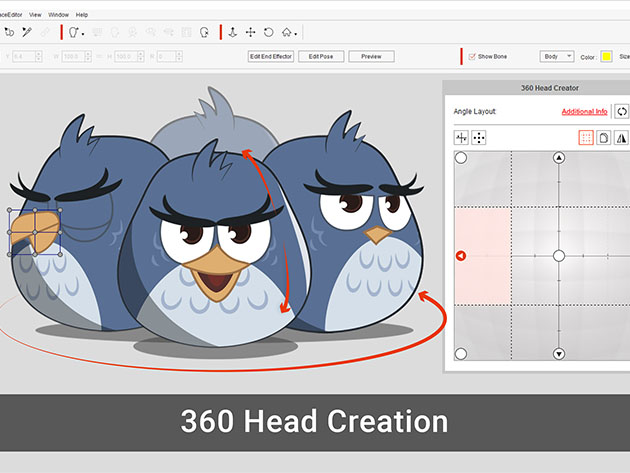 KEY FEATURES
Cartoon Animator 4, formerly known as CrazyTalk Animator, is a 2D animation software optimized for both abilities of entry and productivity. You can turn images into animated characters, generate lip-sync animation from audio, accomplish 3D parallax scenes, produce 2D visual effects, and access content resources. Cartoon Animator gives users unparalleled control when animating 2D talking characters for videos, web, games, apps, and presentations. It's the easiest way to make incredible animations from scratch.
Transform 2D head into 3D with 360-degree head creation
Smart IK/FK Motion Editing
Rapidly customize characters with a powerful 2D bone rig editor
Detailed facial animation & auto audio lip-sync
Use text-to-speech
Create 3D parallax scenes
Prop Dynamics & SFX
Produce 2D visual effects
Large professional motion libraries for humans, quadrupeds, winged & spinal creatures
What's New
360° Head Creation
Smart IK Motion Editing
Reviews
Award-winning 3D Artist M.D. McCallum: "CrazyTalk Animator is the swiss army knife of 2D animation"
DigitalArts: "Easiest way for illustrators to animate"
TopTenReviews: Top 3 Best 2D Animation Software of 2019
PRODUCT SPECS
System Requirements
2.6 GHz Intel Core i5 CPU or higher
8GB RAM or higher recommended
10GB free hard disk space or higher recommended
Display Resolution: 1440 x 900 or higher
Graphics Card: Nvidia GeForce GTX 650 or higher / ATI Radeon HD 5770 or higher
Video Memory: 2 GB RAM or higher recommended
Important Details
Length of access: lifetime
Redemption deadline: redeem your code within 30 days of purchase
Device per license: 1
Access options: desktop
Software version: 4
Minor updates included
12 Principles of Animation Course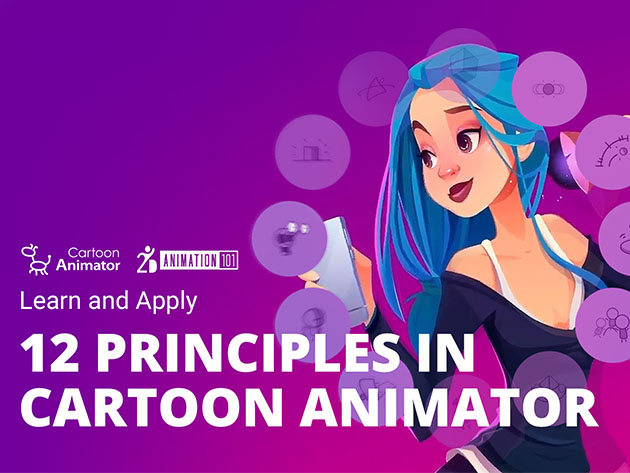 KEY FEATURES
It's time to sharpen your tools! With these inspiring 12 animation principles by Mark Diaz, you can master both theoretical concepts and put them to practice in Cartoon Animator to easily level up your animation skills while having fun doing it. Maybe you eventually want to go super pro and create stunning animations, be part of the industry, or maybe you want to keep it simple but pretty, you just want to share your stories. In either case, learning the 12 Principles of Animation is the way to go.
31 fun & easy lessons
3.6 hours of videos
From theory to practice
14 exercise projects
12 Principles
Solid Drawing
Slow in & Slow out
Timing
Squash & Stretch
Straight Ahead Action & Pose to Pose
Arcs
Anticipation
Follow Through & Overlapping Action
Secondary Action
Exaggeration
Staging
Appeal
PRODUCT SPECS
Important Details
Length of time users can access this course: lifetime
Access options: desktop & mobile
Redemption deadline: redeem your code within 30 days of purchase
Updates included
Experience level required: all levels
Requirements
Any device with basic specifications
Instructor
Mark Diaz | Animator, Online Teacher, TED Speaker, Director
With a background of 10+ years in the film industry at Autumn Leave Films, and with over 30 short films produced to this date, Mark belongs to a group of animators who love to share everything they know about animation, from pre-production, animation, to post-production.
He established 2D Animation 101, aiming to equip future animators with all the necessary techniques and tips to help them do better projects. He is obsessed with rapid learning techniques and student results. A course is only good when the student succeeds.